It's the most wonderful part of the month: Sales report! I think this is an interesting report of all, watch this:
Now here are the sales for Everblossom so far:
October: 1
November: 4
December: 3
January: 3
February: 3
March: 2
April: 2
May: 1

Here's the breakdown:

Amazon US: 0
Amazon UK, ES, IT, FR: 0
Smashwords: 1
Barnes and Noble: 0
Print Sales (Createspace):0
Yeah, this month is pretty pitiful. Despite my best efforts (especially since I have full days off since I'm no longer a college student but part of the unemployed group) for marketing, my sales are still lackluster. Hmm. Well, it's a good thing I'm only a day away from finishing Angel Diaries Volume One (at least the first round of editing anyway). Hopefully, if everything goes as planned, Angel Diaries will be released in mid June at the latest.
This sales month might prove that despite marketing, the best plan is to constantly put forth books like every two months. Maybe before school starts, I'll be able to put Angel Diaries Volume One and Everblossom 2 out. That's the plan anyway. Now how the heck I'm going to produce Angel Diaries Volume Two while teaching my very first year of middle/high school, I have no idea. But I will try. At least I'm like a quarter of the way through with that book. I just have to carve some time to write.
Sorry to sound so "Woe is me!" but I'm just in a funky place right now. Life wise and writing wise. I just pray that everything will work out. And all that's I can do, right? Not like I'm a magical person, darn it!
*snaps fingers!*
Anyway, TGIF and get a great book to read this weekend! I know I have some in mind!
Like . . . (start corny advertisement song)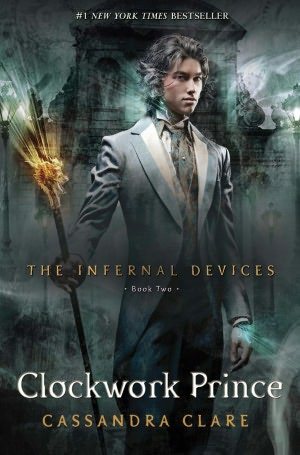 The Clockwork Prince by Cassandra Clare (Book Two of Internal Devices, Book One I will review next week!)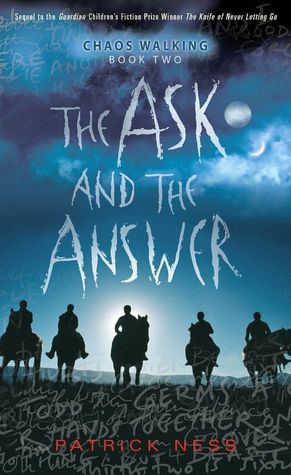 The Ask and Answer by Patrick Ness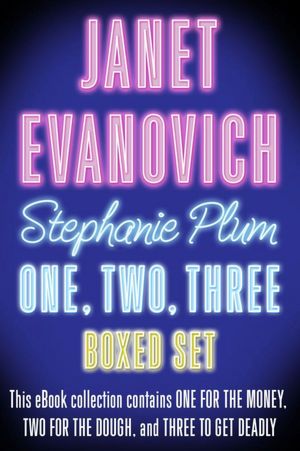 And just one more book, or really the first three books of
One For the Money by Janet Evanovich