Sixteen-year-old Janelle knows something's not right with her father when they move to their new home in Florida. He refuses to evacuate them from the coast when a hurricane bears down on them, despite the fact that all their neighbors have gone. Even worse, it seems like there's something he wants to tell her, something terrifying, but he's not quite opening up.
Then Janelle's life flips upside down when a teenage boy, Gary, materializes out of the storm right in front of her. He bears a strange marking on his arm, a gray spiral that matches the one she was born with. Perhaps her strange birthmark means something after all. But when she points out Gary's mark to her father, he refuses to speak more about it.
It's up to Janelle to find the truth about the connection she and Gary share. When she tracks Gary down again and discovers it, it's far more terrifying than she could ever imagine: she and Gary share a powerful, deadly curse. Worse, learning the truth is only the start of Janelle's horrifying adventure into a world she had never imagined.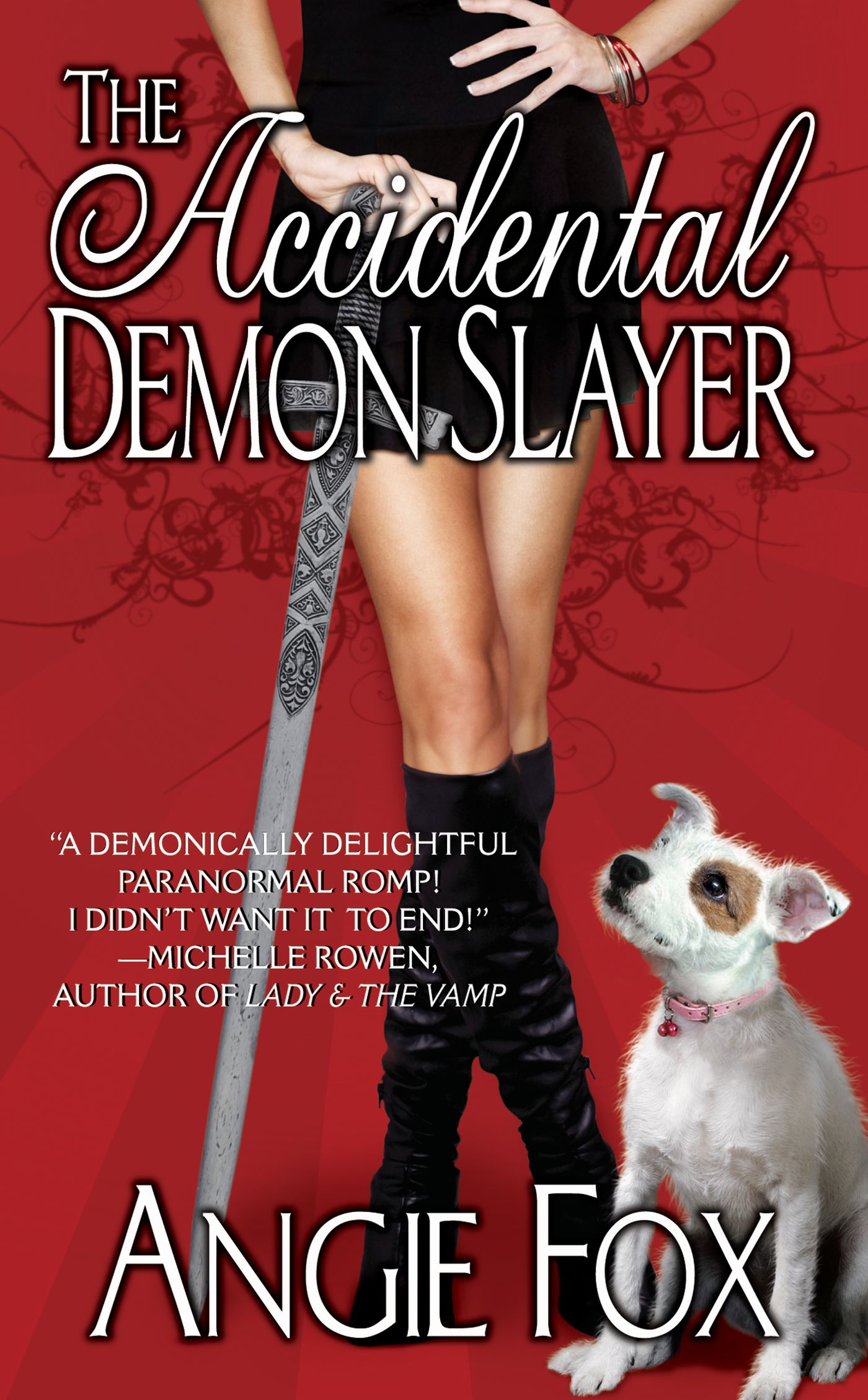 It's never a good day when an ancient demon shows up on your toilet bowl. For Lizzie Brown that's just the beginning. Soon her hyperactive terrier starts talking and her long-lost biker witch Grandma is hurling Smuckers jars filled with magic. Just when she thinks she's seen it all Lizzie learns she's a demon slayer-and all hell is after her.
Of course that's not the only thing after her. Dimitri Kallinikos a devastatingly handsome shape-shifting griffin needs Lizzie to slay a demon of his own. But how do you talk a girl you've never met into going straight to the underworld? Lie. And if that doesn't work how dangerous could a little seduction be...?
Protecting humans from dangerous magical creatures is all in a day's work for a faerie training to be a guardian. Seventeen-year-old Violet Fairdale knows this better than anyone--she's about to become the best guardian the Guild has seen in years. That is, until a cute human boy who can somehow see through her faerie glamour follows her into the fae realm. Now she's broken Guild Law, a crime that could lead to her expulsion. The last thing Vi wants to do is spend any more time with the boy who got her into this mess, but the Guild requires that she return Nate to his home and make him forget everything he's discovered of the fae realm. Easy, right? Not when you factor in evil faeries, long-lost family members, and inconvenient feelings of the romantic kind. Vi is about to find herself tangled up in a dangerous plot--and it'll take all her training to get out alive.