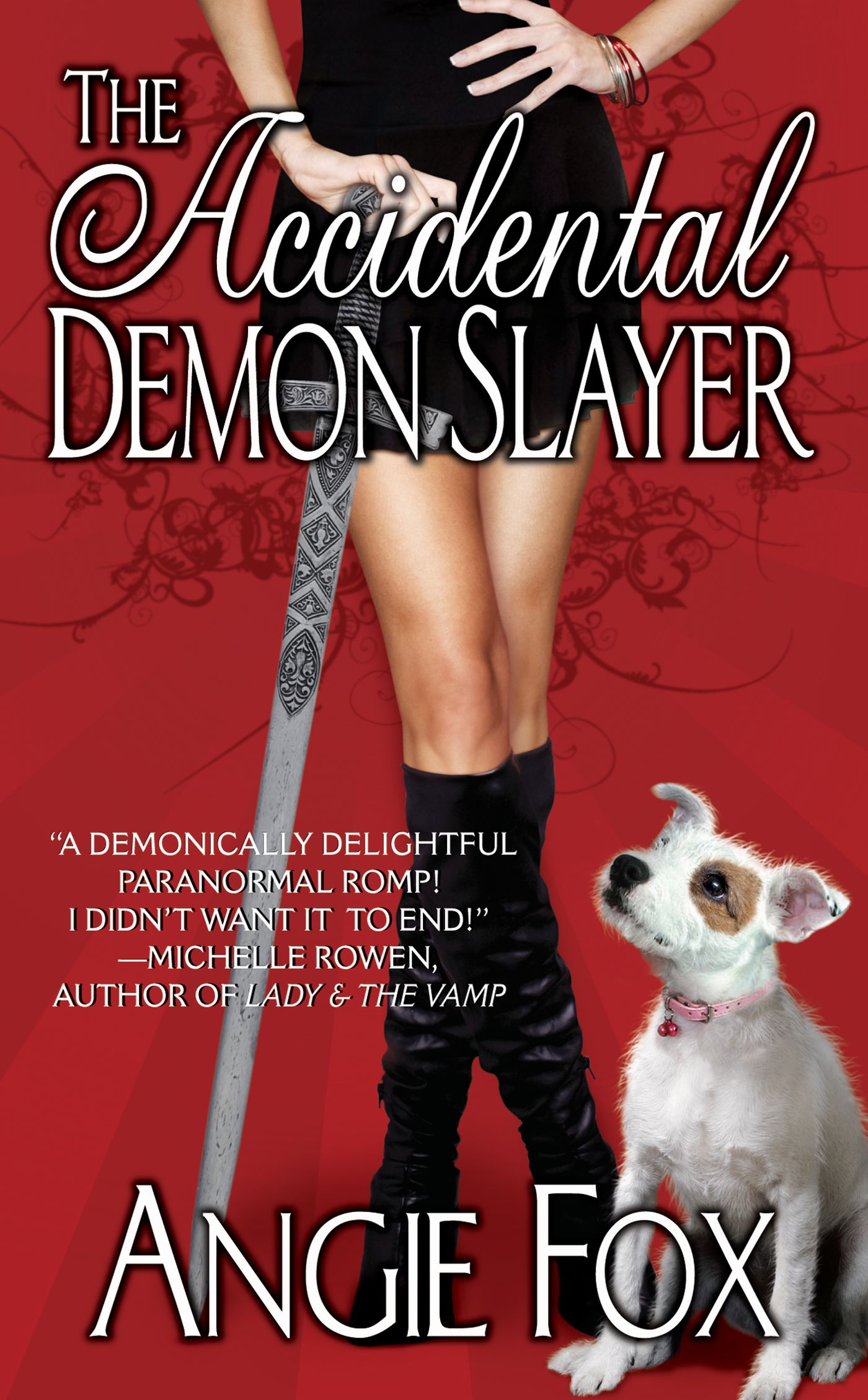 It's never a good day when an ancient demon shows up on your toilet bowl. For Lizzie Brown that's just the beginning. Soon her hyperactive terrier starts talking and her long-lost biker witch Grandma is hurling Smuckers jars filled with magic. Just when she thinks she's seen it all Lizzie learns she's a demon slayer-and all hell is after her.
Of course that's not the only thing after her. Dimitri Kallinikos a devastatingly handsome shape-shifting griffin needs Lizzie to slay a demon of his own. But how do you talk a girl you've never met into going straight to the underworld? Lie. And if that doesn't work how dangerous could a little seduction be...?
My Thoughts
This free book definitely grabbed my attention from the first page. I love the main character, Lizzie, who actually reminds me of my very own Lindsey character in my book. Smart, funny, and just a normal woman who lands herself int he paranormal world. Love her to pieces! :) And to top it all off, blonde!
I also love, love, love the grandma witch character who completes the protagonist tough female character perfectly. I love how she toughens Lizzie up!
Anyway, there are so many reasons why I love this book, I have to list them in my typical analytical format. :)
Have I mentioned that this book is one hundred percent FREE?!
Characters: I don't think there is a character I don't love. I even love the bad guy. He has a razor sharp humor that caught me off guard.
I have to say, every character plays their part and I even remember all of their names (even though it has been a week since I read the book).
I also love the romantic tension between Dimitri and Lizzie. It plays out perfectly.
Dialogue: Full of wit and awkward moments. I heart it. It's also realistic and deep when needed.
Plot: I have to say, I love the twists and turns that were unexpected in this novel. There were some predicable parts, but for the most part, she held my attention and kept me on the edge of my seat with some unexpected turns.
Setting: I love the setting. I love how we have the rough and tumble part of grandma's setting versus Lizzie's suburban type of home. It's a great contrast.
Ending: Everything I wanted it to be and more. The romantic tension is resolved. Her ultimate question is resolved. And the whole quest is resolved. I don't think she left much for the second one, except to make up another problem, but I look forward to finding it out.
Overall: I love the book and I couldn't think of anything to complain about. All the characters have plenty of layers to delve into. The plot wasn't too predicable. And there was a great dose of humor used.
I would recommend this to people who love to read paranormal romance novels. Especially to people who are total Buffy fans. Who are lovers of Spike versus Angel.
And did I mention it was free? :D