So what are you reading on this oh-so-lovely Wednesday?! I know what I'm reading! :) I guess I'll share mine first.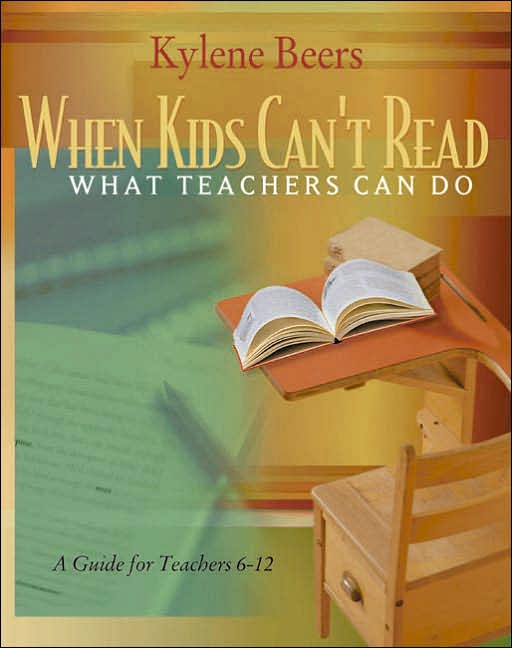 Blurb:
For Kylene Beers, the question of what to do when kids can't read surfaced abruptly in 1979 when she began teaching. That year, she discovered that some of the students in her seventh-grade language arts classes could pronounce all the words, but couldn't make any sense of the text.
First Thoughts:
Wow, reading this book has made me realize how I wouldn't be prepared to deal with some of the situations that she has come up against. I don't have the fairy tale sort of dream she had about teaching, but still. I'm glad to be reading this book. It will be remaining in my teacher's library for reliance just in case some of the scenerios she has encountered in her classroom happen to me.
Blurb:
When Efe Sagay receives a transfer to the branch of a prestigious hotel chain in the Nigerian capital, she accepts it, happy to return home to family after years in the United States. Also, Nigeria is a big place, right? There should be nothing about Abuja to remind her of the heartbreak of her relationship with ex-fiance, Kevwe Mukoro.

New city or not, Efe is facing Kevwe across an office seven months later, swamped by emotions she'd thought were dead. When Kevwe claims he's never stopped loving her, and asks why she abandoned him, Efe is incensed! Wasn't it the other way around? Unable to stay away from each other, buried desire flares, but ultimately, is no match for the bitter memories of broken promises.

They have to resolve the traumatic events of the past before love can be rekindled.
First Thoughts:
*cue angelic songs!* I love it. But there are some issues I already see within the first ten pages that I will be discussing with the author and you guys when I get to reviewing it.
I won't be reviewing it like SOON SOON. I would say in the next month, but I will get to it. And I can't wait to share with you all how much I love this book so far. :)
Anyway, now it's your turn! What are you all reading? Share the love with the blogsophere! :)