Please welcome the wonderful YA author, Rusty Ficscher!
Bio
Rusty Fischer is the author of several YA supernatural novels, including Zombies Don't Cry, Ushers, Inc., Becca Bloom & the Drumsticks of Doom and Panty Raid @ Zombie High.
Trust me, you want to check this out! This blog has useful information while being entertaining at the same time. Best of both worlds!
When and why did you begin writing?
I began writing when I was 8- or 9-years-old, mostly because I enjoyed reading so much. But back when I grow up, there weren't as many books for guys my age as there are today. I had Judy Blume and Beverly Cleary and once I'd read all their books, well, what else could I do?
I started writing my own books, for kids like me!
What was the hardest part of writing your book? What is the easiest?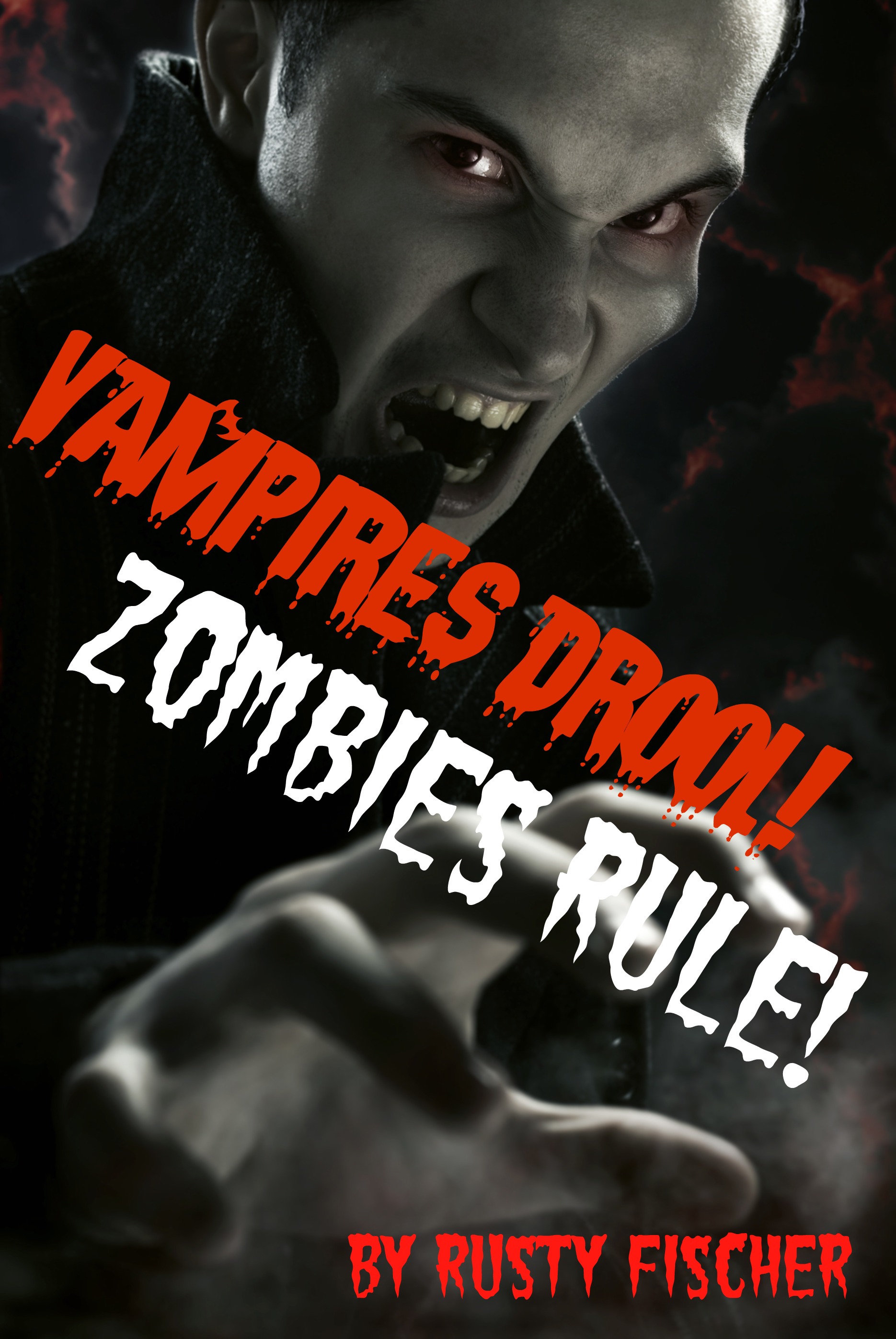 The easiest part? That would have to be coming up with ideas! I know a few authors who really struggle with this, but for me I'm forever waking up at 4 a.m. with some new idea that I have to write down before I forget. I have these ideas all over -- on the backs of envelopes, in old spiral bound notebooks, titles written on movie tickets -- and when I get some free time I'll look them over and something usually strikes my fancy. If they're old enough, it can almost seem like someone else wrote them and I'll think, "Wow, that could be fun!"
For me, the hardest part of writing any book is always the planning stage. Usually I'll start planning a book with a new spiral bound notebook, and I'll go somewhere other than my office, like to a coffee shop or park or the beach or something. And I'll just sit there with a pen, starting ideas and crossing them out, starting new ideas and crossing THEM out!
There's a lot of stops and starts and it takes me a few days, but when I finally hit on something it feels really, really good! And, once I've locked the story down, there's this kind of "click" that goes off inside my head and I know it's time to write!
The hardest part for me is always the editing stage, before it finally gets published. It's usually been a few long months since I've sent it to the publisher, and so I have to read it all over again and see it with a new, critical pair of eyes. That can be a challenge for me, because I always think it's "done" when I turn it in!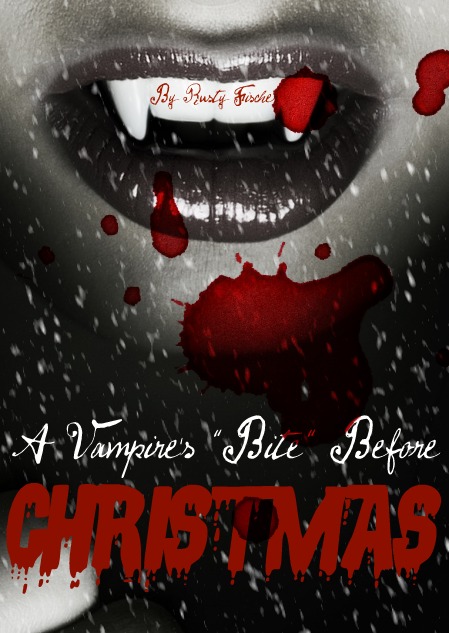 What music do you listen to while you write?
I'm not even gonna lie: Christmas music. Not just now, because I'm answering these in November, but all year; every year. But I don't listen to any old Christmas music, like Bing Crosby and Nat "King" Cole. Although I like those songs, during Christmas, the kind of music I listen to when I write is jazz or mostly smooth jazz Christmas. Soft, cool, low instrumental music that you can hardly tell is Christmas. (Yeah, I've got some on right now!)
What inspires you?
I love seeing kids read, period. I was a reader as a kid, and if I wasn't I think I would have grown up very, very differently. And then I was a teacher, and it always made me so happy to talk to kids about writing, about reading, about books. And when I started writing full-time, I felt a kind of sadness that I wasn't involved in helping kids enjoy reading like I was as a teacher. So now I write stories that I think any kid, be they an avid reader or reluctant reader, would like.
I know not everybody thinks very highly of YA genre fiction, or vampires and zombies, but to me writing about vampires and zombies is a way to talk about things that are really important to today's kids: life, death, cool versus uncool, immortality, freaks of nature, violence and doing the right thing even when it's difficult. That's what really inspires me.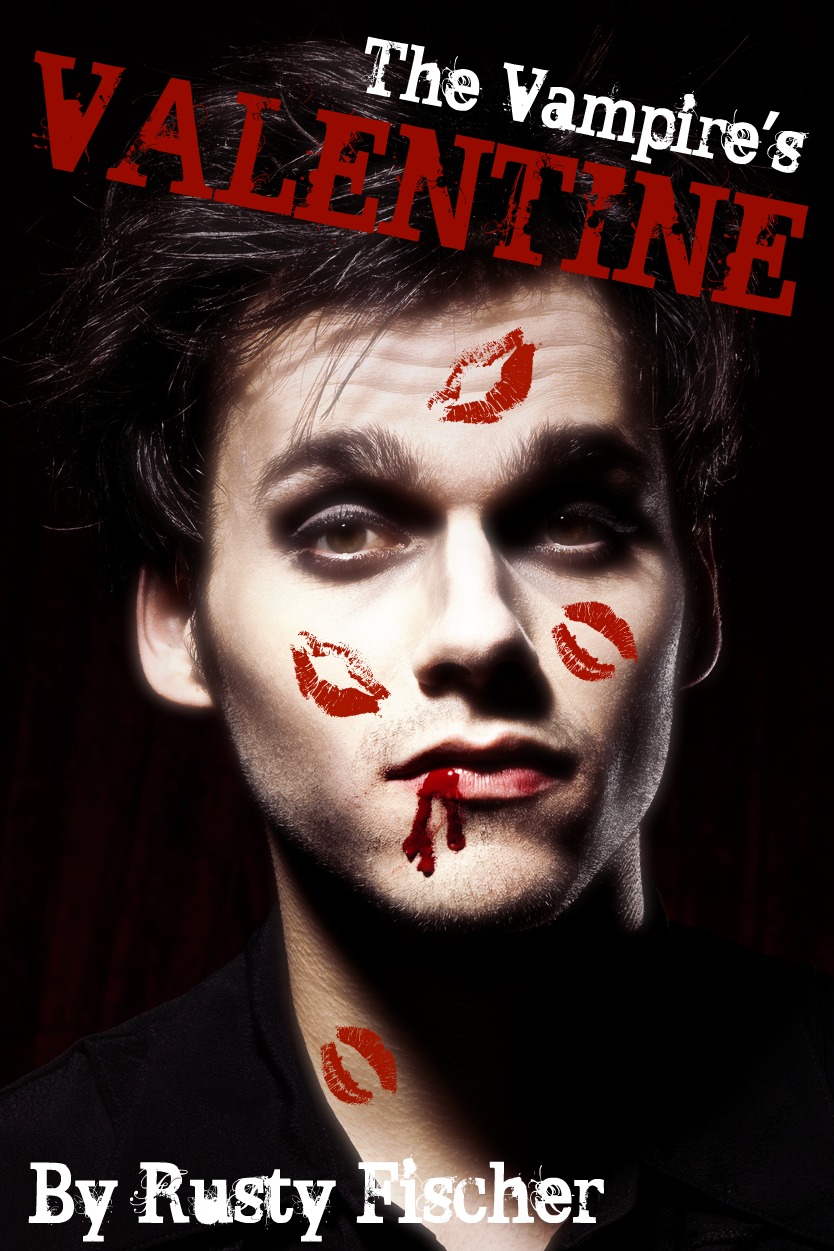 Do you have any hidden talents?
Absolutely none! I am really clumsy, no good at sports, can't sing or dance, juggle or even stick a spoon on my nose. Sorry!
What are your current projects?
Right now I am working on the sequel to Zombies Don't Cry, my first YA supernatural romance, and also a sequel to Ushers, Inc. I've never written a sequel before, so I'm finding lots of hidden challenges along the way, like how much to tell new readers and still not bore old readers, etc. It's fun, but daunting as well!
What book are you reading now?
Right now I'm reading Life Blood, by HK Savage. It's really good! I met the author on Facebook and we exchanged books. I love discovering new authors that way. I've read so many good YA books in the last year, and almost all of them were because I met the author on Facebook or Twitter, or at a conference or something.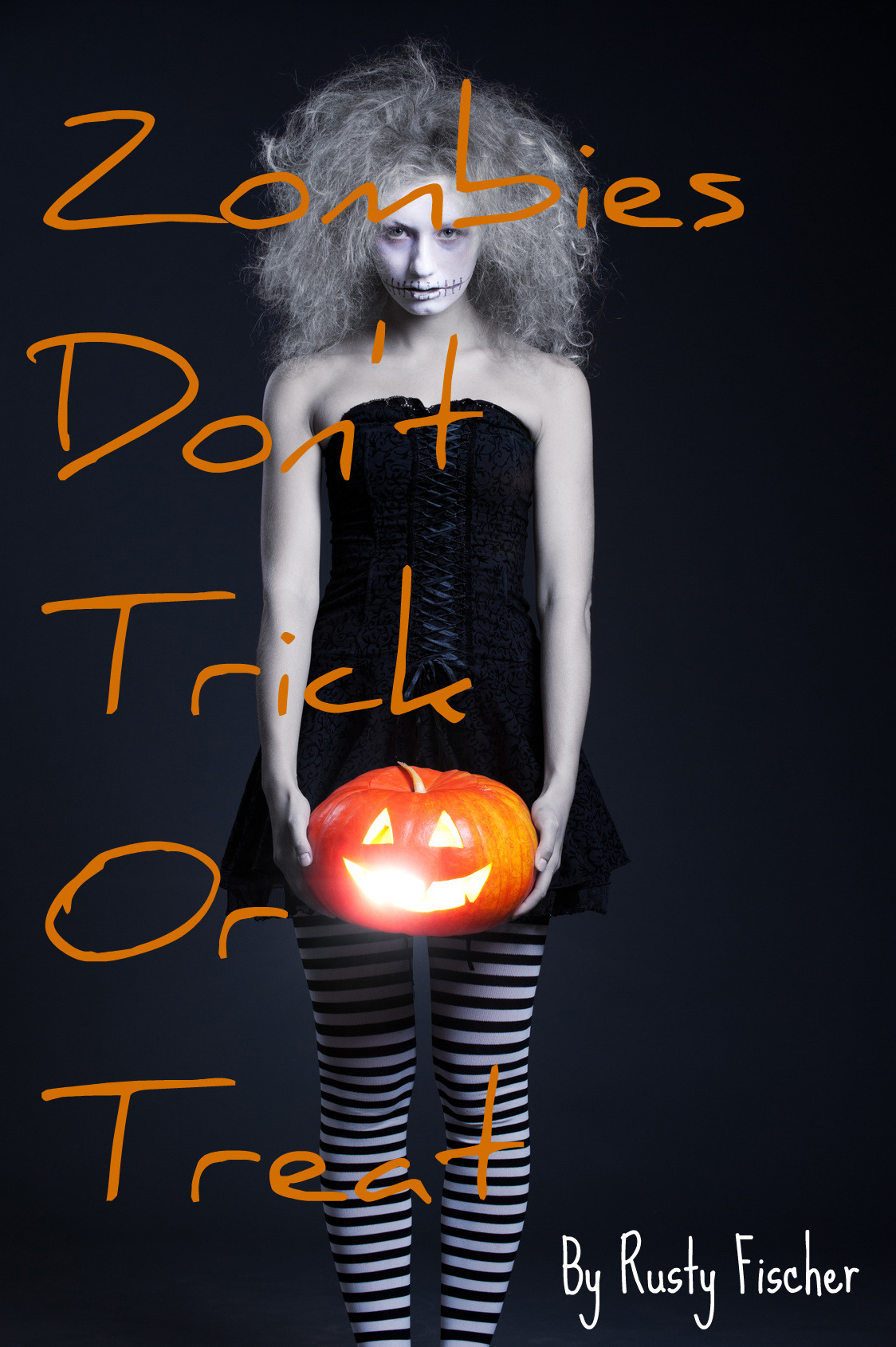 Quick: Vampires or Shapeshifter? Why?
What, no zombies?!?! Okay, okay, I will always pick vampires over shapeshifters IF zombies aren't an option. I just think vampires are so political. It's fun to play with them, goose the old traditions a little and try something new. It's almost amazing that after all that's been written about vampires by now, so many still come out every year!
I have a new book coming out next year called Vamplayers, about a team of undercover vampires who go into high schools trying to find the "Vamplayer," which is a special breed of vampires who have been teenagers for a really, really long time and specialize in turning high schools into full-on vampire infestations. I wanted to try something new and while there is a lot of old school vampire lore in it – garlic, stakes, holy water, etc. – I wanted to try some new things, too.
I think you have to really get excited to write about vampires because so much has been written about them. It's fun to see how other authors, and even moviemakers, add a new twist to such an old genre.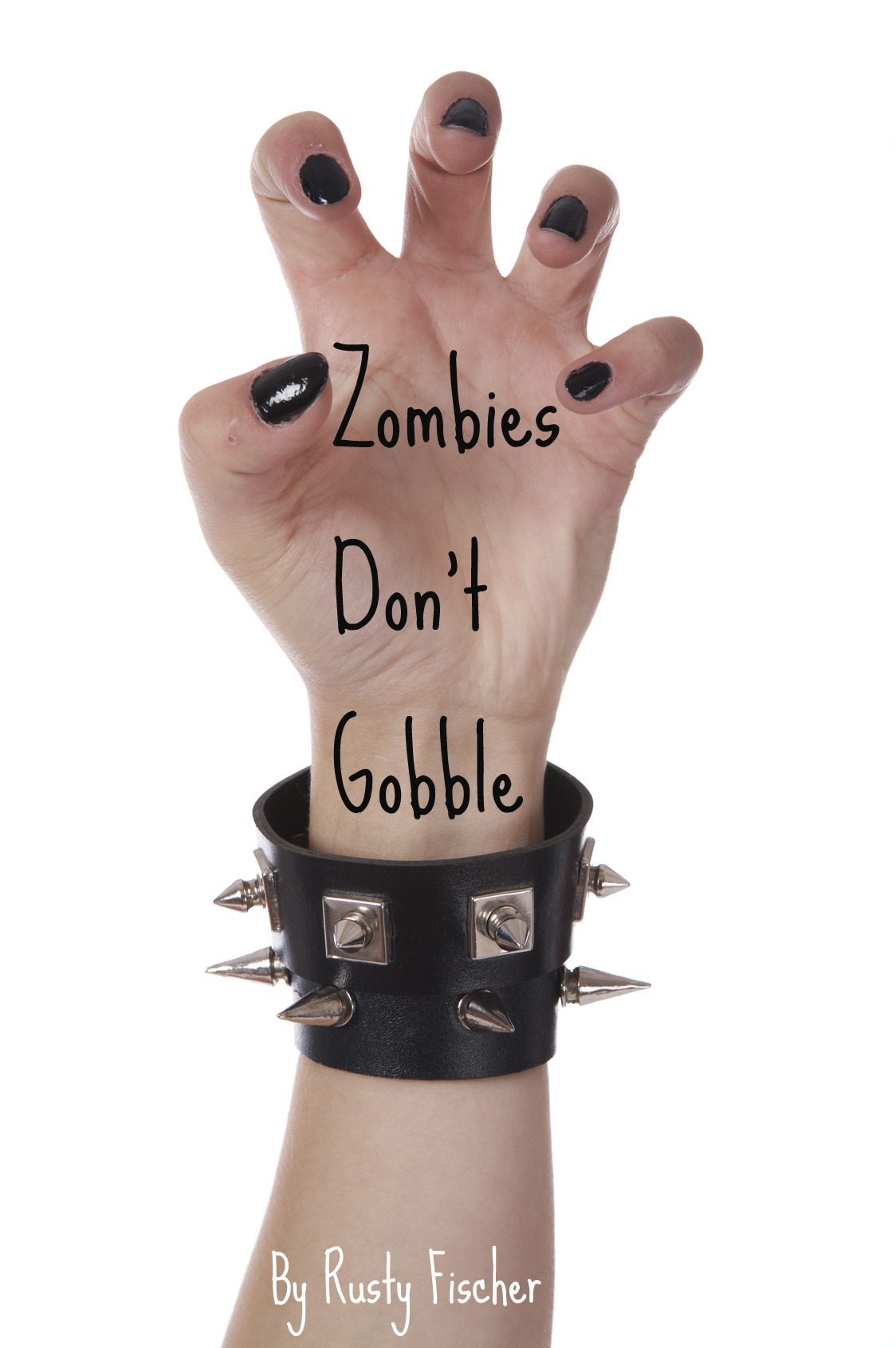 Do you have any advice for other writers?
Stick with it. Seriously, that's the one thing I tell any writer who asks me for advice. Just hang in there. We all want success, or publication, or fan adoration, to happen overnight but there are SO many authors and SO many books, imagine how hard it is for readers to discover you!
Just keep writing, just keep submitting, just keep publishing, just keep soliciting reviews and readers will find you. In the end, despite all the Twitter and Facebook and Amazon coverage, I really feel that being successful as an author – whatever that means to you – comes down to talking to one reader at a time. One blogger, one reviewer, one editor, one agent, one publisher, one customer, on kid, at a time. And that does take time. It will happen, but it takes awhile.
Do you have anything specific that you want to say to your readers?
Oh, wow, hmmm. Well, I would hope that my readers have fun with what I write, because I certainly do! I know what I'm doing isn't going to change the world or cure cancer, but I like to think that reading a good book IS healthy because it relieves stress and pressure. When I read a really good book, it takes me somewhere; somewhere new, or fun, or scary, or grim, or original or spooky. Wherever it takes me, I'm on a temporary leave of absence from the pressures and grind and worry of my day. I look up after 10 or 20 pages and I have a smile on my face. That's all I want from readers; a smile. Even if it's a kind of scary smile!
Giveaways
That's right ladies and gentlemen: Rusty Fischer is offering up to two books for free! Yippee!
*dancing in a celebratory manner*
Here's the first one: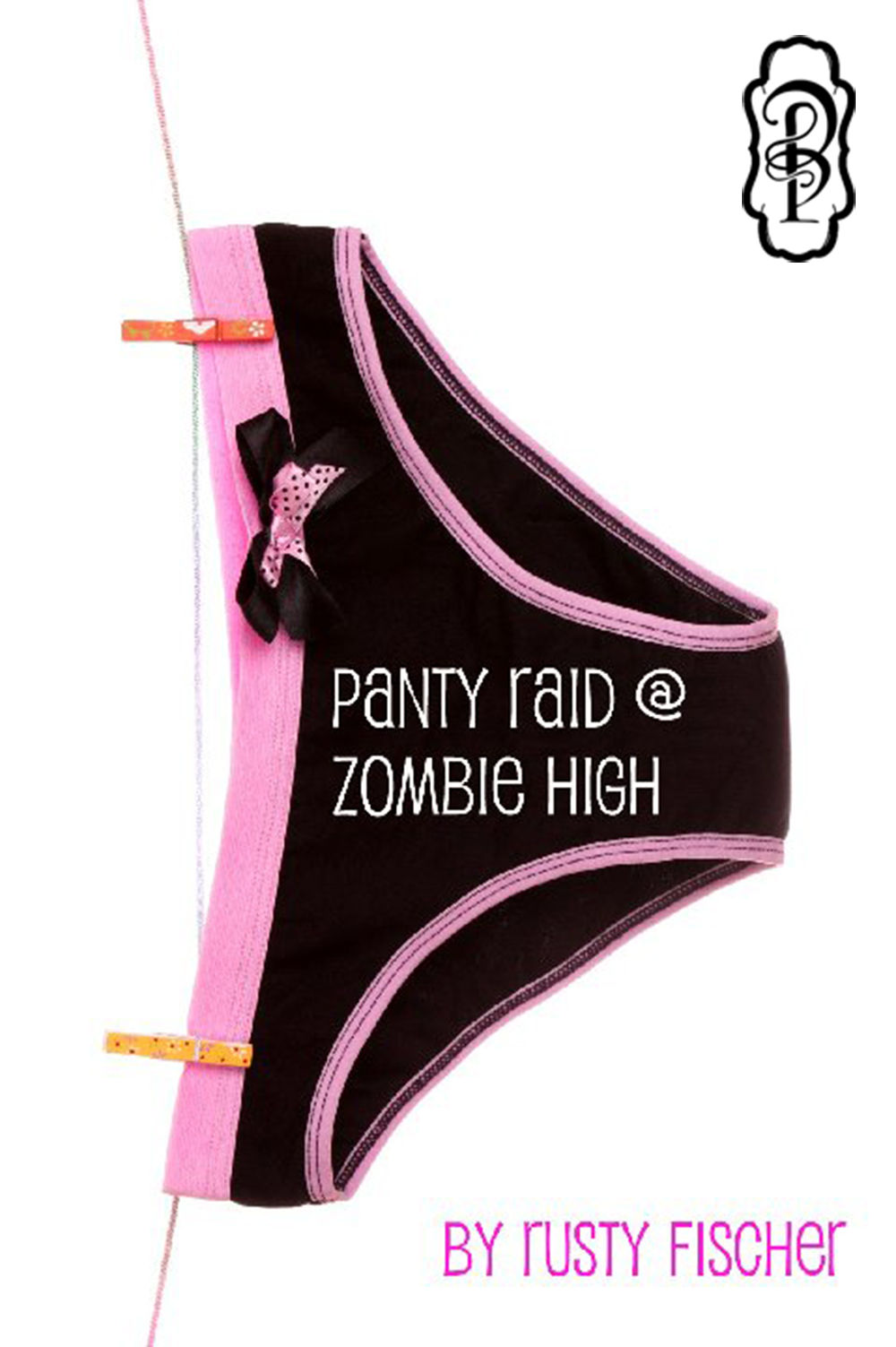 Blurb
Toby's best friend, and unrequited love, Molly Harper has gone missing. Molly's boyfriend, "Spud," thinks he knows where she's been taken: the mysterious Zombie High, where Spud's father just happens to be in charge of the top-secret medical facility famous for its work rehabilitating teenage zombies.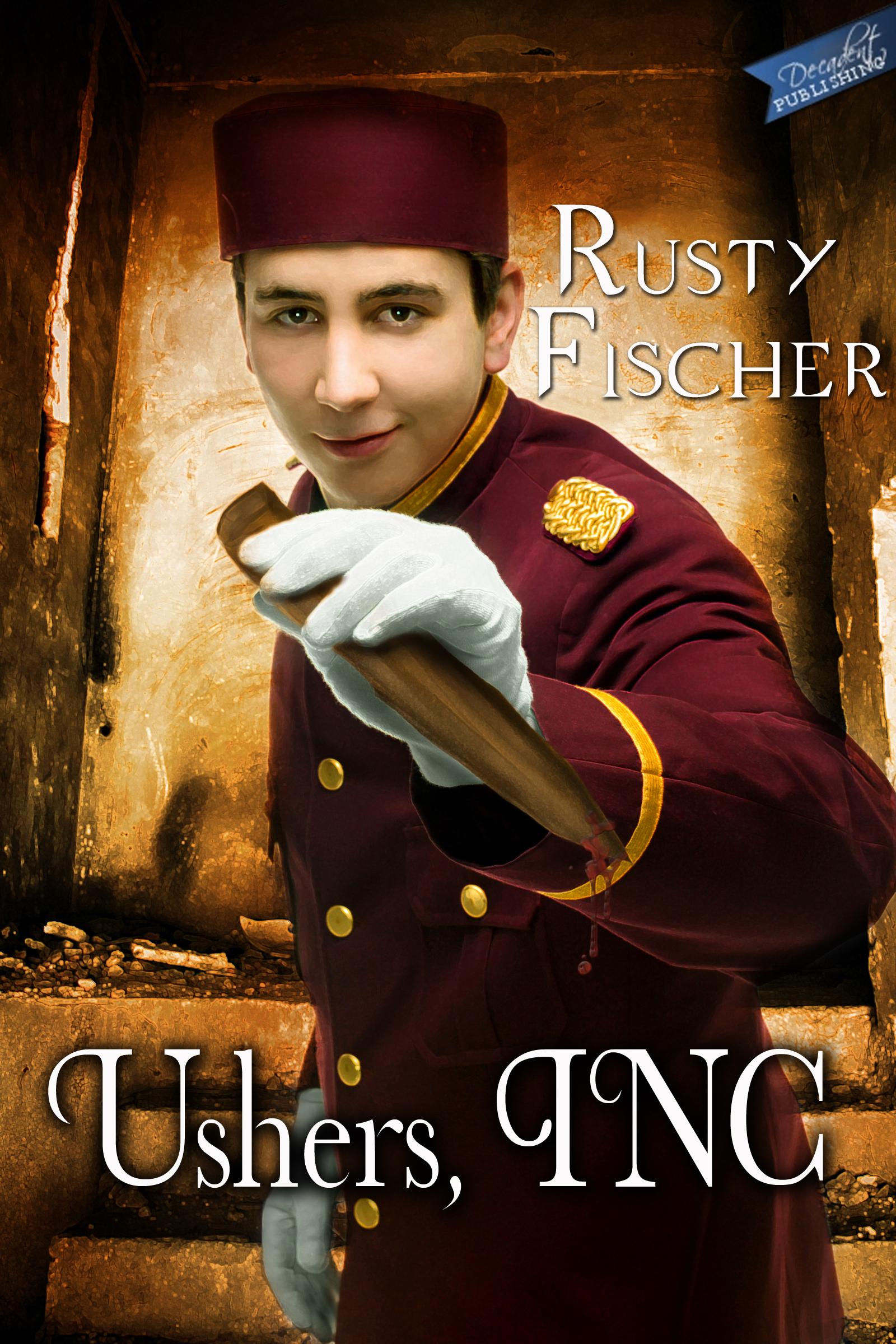 Blurb
When the streets are full of bloodsuckers, werewolves, zombies and ghouls, where will you turn? The cops don't know how to stop them, the Army's pretty much given up and even the Marines are stumped when their bullets and grenades fail to stop the onslaught. Have no fear, Ushers, Inc. is here!
Giveaway Details:
1.One winner will win Ushers Inc, and one other winner will win Panty Raid @ Zombie High
2. To be eligible for this giveaway, you must be a follower of my blog.
3. To double your chances of winning, you must like my facebook page (which is on the sidebar on your right)
4. Leave a comment with your name and email address.
5. This giveaway ends Dec. 4 at 11:59pm.
Please make sure to thank this awesome author, Rusty Fischer!
*cheers from the peanut gallery*