Please welcome to A Three Way Tie author: Katy Walters!
Bio
Katy lives on the coast with her husband and golden retriever Lily. She often finds inspiration writing in the beach hut or strolling along the water's edge.
She has a B.A. Hons in Psychology, another degree in Eng. Lit and Creative Writing. Her M.A. was in The Religious Experience and Mysticism as she has always had a vivid interest in the subjects along with a fascination of science fiction. She was awarded a Hon.Dr.Sc. concentrating on Pain control in Complementary Medicine. Throughout her professional career Katy maintained a love of writing and painting.
The idea for Stone Relics came from her work. She hit on the idea of a policeman from the near future having a phobia – a fear of snakes - the flawed hero. How would he cope if he had to work with the snakes in a murder investigation? It developed from there. Dam Good Publishing discovered the book on the writer's site Authonomy.
Find out more about Katy on her website http://sciencefiction-paranormal-katywalters.com
When and why did you begin writing?
As a child I would write stories to cheer up my sister who was often in hospital with bronchial trouble. I always enjoyed English at school and loved writing.
What was the hardest part of writing your book? What is the easiest?
Finding the time. I was working whilst writing the book until I decided to brave it and write full-time. I loved writing the book, and would take on the thoughts and feelings of each character. They were like sub-personalities of my own, mixed with bits of other personalities of people close to me or someone whom I found intriguing. Whilst writing, I would often smile, laugh or cry depending on what was happening. My husband got used to that and would help out. . Sometimes I would go into him in tears and say that I was so upset, as the characters, Ben or Lucy or Misty were going through a bad time, that it was so sad etc. So we'd leave everything and go for a walk with our dog Lily. Other times I would be laughing out loud all alone in my study. I seemed to enter a different reality.
I would find chapters getting out of order, especially when I would have an epiphany and decided to slot a new chapter into the mix already written and formatted. That's where my husband came in, he would patiently put the chapter numbers in order and file as I plunged off on the next chapter.
What music do you listen to while you write?
Sometimes I write to music especially when I need a kick start. But my tastes vary. It could be Tchaikovsky one day, or a Beethoven symphony and then another day it could be Karl Jenkins, or for contrast, the Black Eyed Peas, or Blues.
What inspires you?
I do have a penchant for psychology having a career in that sphere anyway. I do love to let people know through fiction that help is out there for any kind of anxiety syndrome, phobia or trauma.
I also like to centre the plot on psychology and psycho-neurology. Like exploring why a serial killer would carry out such heinous crimes. Also I create plots for a psychologist and policeman getting together, as they try to work out the mind of the psychopath or the schizophrenic. I also love to explore the supernatural.
Do you have any hidden talents?
I do paint and have done so professionally whilst carrying on my career as a psychologist. In my twenties I was a singer touring England and Europe. But I gave that up to have a family that meant more to me. Even so whilst touring I would still write in between rehearsals and cabaret.
What are your current projects?
I am in the middle of a trilogy – which might turn out to be a book and sequel. It is a Historical Paranormal Romance set in the 1840's. The first book is being proof read now and is almost ready to go. I am having a go at self-publishing this, as my publisher specializes in science fiction and I so like to explore other genres. I am also keen to do a contemporary crime novel. I have the title already, and parts of the plot. Besides this, I have set up one blog and am building another to help boost indie authors. It is called Katy Walters Book Reviews and News. My website is
http://www.sciencefiction-paranormal-katywalters.com
What book are you reading now?
I am enjoying 'Absolute Instinct' Robert W. Walker and just going onto the latest Dean Koontz 'What the Night knows.'
Quick: Vampires or Shapeshifter?
I like both, but I prefer Vampires, they are earthier, more potent and have the immortality factor, so for a writer there is more content and plot there, as for being a reader , yes vampires are chilling. whereas shape shifters are ethereal.
Do you have any advice for other writers?
Try and write every day. Maybe it won't be possible on the odd day but do get back to it. Keep the flow going. Have a Notebook handy to write down ideas, or carry a little recorder. I once sat in a busy airport writing down everything that I could see, hear going on. It later worked beautifully into a novel. Also read, as much as possible. I also do a lot of research for any book I might write. Searching areas or information can enrich the story or the plot. One tip to help with succinct dialogue is to watch some dramas on T.V. see how the characters talk. It can help keep a writer's dialogue, concise and to the point.

Do you have anything specific that you want to say to your readers?
I want my readers to believe in what they are reading, to appreciate the feelings and emotions of the characters. So, I do spend time living the characters as I said earlier, I can't say that I live the mind of the perpetrator in my criminal novels, or the machinations of a demon but I do research on the criminal mind and also explore the ancient and contemporary beliefs, rituals and exorcisms etc., in the supernatural. It makes for an authentic and sincere novel. So I hope the reader enjoys my novels and recommends them to their relatives and friends. I also need some good reviews. Indie authors struggle enough, so please ……
Giveaway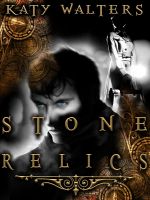 Hiding his true identity, Detective Chief Superintendent Ben Tobin leads an investigation into a spate of horrific killings in the south of England. Similar atrocities are occurring in New York, Paris and Dusseldorf. Forensic evidence reveals young women raped, bitten to death by vipers. The only clue is a Stone Relic of a Snake-Bird Goddess left with the body.
The investigation is threatened as Ben develops a crippling phobia of snakes. Desperate, he turns to American psychologist, Dr Lucy Roberts. Can she help him fight the phobia? If she discovers who and what he is, will she report him?
Deeply attracted but also repelled by him Lucy agrees to profile the killers. Can Lucy get into the mind of these venomous murderers? Archaeologists suspect a sinister cult. Is this conjecture or the terrifying truth?
Time is running out. More victims are dying. Can Ben save the victims from these cold-blooded killers – can he save Lucy?
Giveaway Details:
1.In order to enter this giveaway you must be a follower of my blog and like my facebook page.
2. Leave a comment with your name and email address to enter the giveaway.
3. There will be 3 available copies to win.
3. This giveaway ends November 23, 2011 at 11:59pm.
Good luck! Please give the author who sponsored this giveaway a round of applause!
*cheers from the peanut gallery*